Total Frequency Control ....
Within the group's modern production facilities TFC design and manufacture a comprehensive range of low ageing precision quartz crystals and crystal oscillators and supply a portfolio of wound coils and helical filters.
Quartz crystals are processed and assembled within qualified clean room facilities to ensure maximum reliability and long term stability. Precision oscillator design and production includes in-house environmental testing to qualify products for use in harsh conditions and portable applications.
The range includes high performance OCXOs, TCXOs, VCXOs, HI-REL precision oscillators with low phase noise, low jitter, clock oscillators, smd clocks, smd crystals, crystal filters, GPS controlled oscillators with holdover, precision quartz crystals, SC cut and AT cut miniature crystals, wound coils and helical filters.
NEWS
TFC's Flexible, Reliable, Affordable, custom frequency oscillators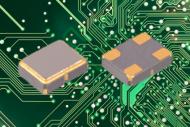 TFC's high quality, miniature ceramic smd, crystal clock oscillator manufactured over the wide ... more
One Stop SMD Power Inductors at TFC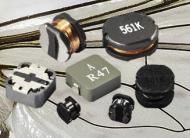 TFC's comprehensive range of SMD power inductors have an inductance value from 1uH to 1500uH ... more