About Total Frequency control ….
The company provides European distribution and the Head Office for group manufacturing facilities supporting and managing the resources of three companies.
Established in 1988, as a distributor of frequency control products, including commercial quartz crystals, clock oscillators, inductors and wound coils, the company achieved expansion through the part acquisition of RFX Limited in 2002; their high quality facility designs and manufactures standard and bespoke high frequency innovative precision OCXO, TCXO, VCXO and PLL designs from 1MHz to 2.4GHz and GPS synchronized precision OCXO modules for commercial and ruggedised industrial applications from a modern production unit based in Livingston, Scotland, UK.
In 2009 the assets were acquired of Laptech Precision Inc., situated in Ontario, Canada, to provide an in-house supply of critical precision quartz components and further expand the group manufacturing capability.
Laptech Precision Inc. was founded in 1972 to provide quartz blanks and proprietary crystal processing equipment to the Frequency Control industry. The company located in a 15,000² foot facility in Ontario Canada, employs some of the worlds finest quartz crystal design engineers along with highly skilled production personnel. Laptech is focused on providing a unique blend of products and services to the frequency control industry as a source of custom designed, high quality resonators, QCM, lapping and material polishing, thin film services and processing.
Extensive investment in Laptech has provided a modern clean room facility, for the total assembly process, ensuring absolute cleanliness and reliability. Enhanced test equipment allows the enhanced production and verification of quartz crystal parameters up to 450MHz.
The group has committed resources providing an extensive R&D program to improve existing products and develop new designs to support the demands of ruggedised and commercial industries.
NEWS
TFC's Flexible, Reliable, Affordable, custom frequency oscillators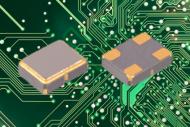 TFC's high quality, miniature ceramic smd, crystal clock oscillator manufactured over the wide ... more
One Stop SMD Power Inductors at TFC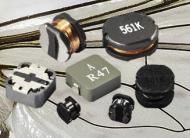 TFC's comprehensive range of SMD power inductors have an inductance value from 1uH to 1500uH ... more